HELP US GET HOME!
The ALMOST HOME CAPITAL CAMPAIGN is a campaign to renovate a new building for our no-kill animal shelter. For years, we've undergone fundraising to purchase a building of our own. With your help, mission accomplished! Now, we must renovate it and transform it from an office building to an animal shelter before we can move into the new facility.
Animal Rescue New Orleans (ARNO) has been in a converted warehouse since our organization was founded in 2006 in the months following Hurricane Katrina. Today, the building's condition is deteriorating. We have limited parking and yard space, not enough office or medical space, and there are no rooms for things like meetings, adoption meet and greets, training, education, etc. Most importantly, the building is poorly insulated and lacks central heat and air, which makes keeping our animals comfortable during the hot summers a pressing challenge.
The new building for our no-kill animal shelter will be insulated and climate-controlled. It will provide a bigger outdoor area for play groups, behavior training, and for the dogs to spend more time outside of their kennels. It has ample parking and space for all of our rescue needs. For our cats, the new building will have a larger space indoors and an area outdoors for our feral cat colony.
We would love to give you a private tour of our future home. Please text Ginnie at 504-669-1908 to schedule a tour and to hear more about recognition opportunities.
For updates on funds raised, click on Donate via Fundrazr below.
Your contribution today will take us to the next level as we continue to serve the community and animals of the Greater New Orleans area!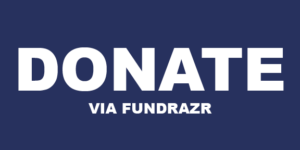 (Note: There is no need to tip fundrazr for service fees.)